A gentle, purely absorbent, actively moisturizing and moisture retaining face cream that acts on all epigenetic aging factors. Hyalogy Re-Dify cream rejuvenates mature skin by stimulating the synthesis of collagen, hyaluronic acid and other components of the extracellular matrix, deeply hydrates the skin, facilitates a long lasting 3D face lift and improves the surface of the skin.
What does it do?
rejuvenates mature skin
deeply hydrates the skin
facilitates a long lasting 3D face lift
improves the surface of the skin
helps retain moisture
activates cell regeneration and metabolism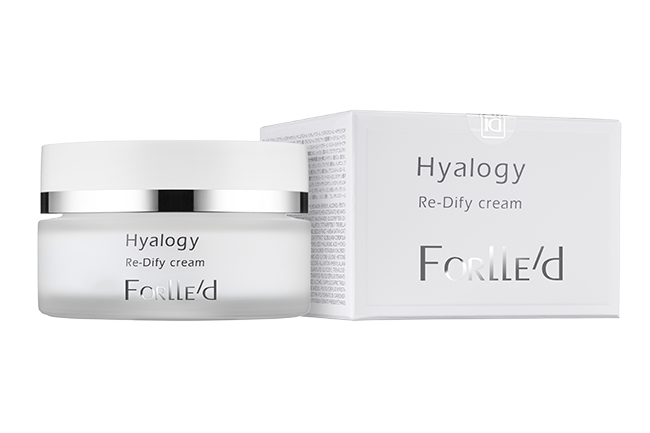 How to use
Use the cream in the evening and/or morning after applying the rejuvenating lotion and serums recommended by your beautician. Spread 1g of the cream (pea-sized amount) on the face, neck and décollet with gentle massaging motions.
Science behind the product
The formula of the Hyalogy Re-Dify product line contains hydrolyzed hyaluronic acid, hydrolyzed eggshell membrane, hydrolyzed conchiolin protein, amino acids and minerals for moisturization and biostimulation along with time-proven natural extracts like sweet almond seed extract, avena sativa (oat) kernel extract and others for lifting, anti-inflammation effect and glycation control.